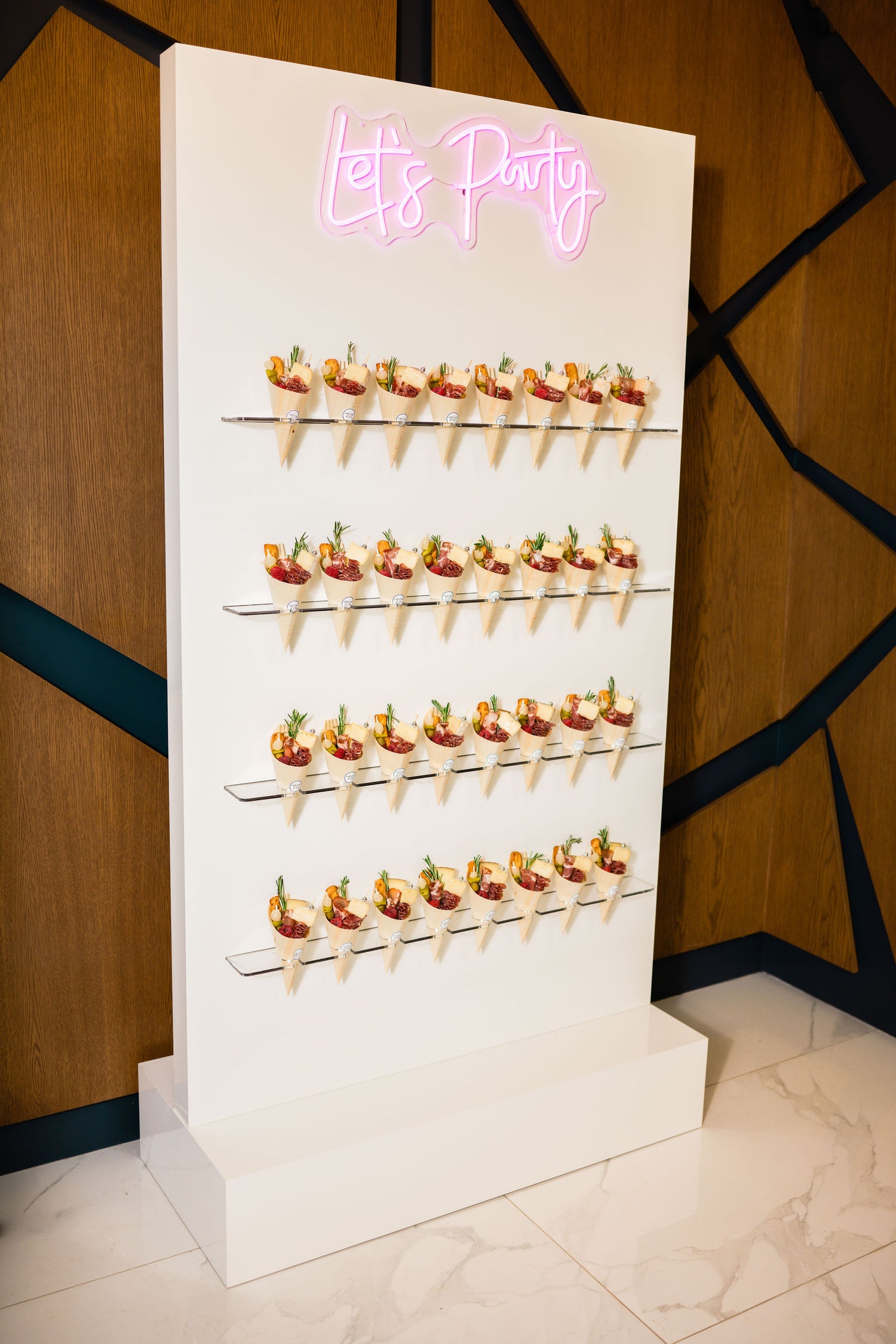 The Luxe Grazing Wall is a stunning and versatile addition to any event, offering a captivating display of indulgent delights.
This innovative creation has the unique ability to showcase an array of options, be it elegant champagne flutes, delectable artisanal charcuterie cones, or an enticing combination of both.
Whether it's a corporate event, product launch, joyous party, celebratory occasion, or a memorable birthday, this grazing wall effortlessly adds a touch of sophistication and luxury.
It's captivating design and customizable offerings are sure to impress guests and create an unforgettable experience for all.
Ready for your next Event?
Kindly populate required information below - Please include event date & time along with venue location. Our team will review and confirm date availability and setup an appointment to further bring your vision to life!